Vintage Apple/Joystick
2010.01.07 04:07
What I mean by a joypad is that it can only signal Up, Down, Left, Right, Center, and their combinations, and it cannot signal in-betweens like a joystick. For example, joypad cannot sense 30% Up nor 65% Right.
Here's the switch I used. If the switch goes up, the "Up" pin contacts to the "Common" pin.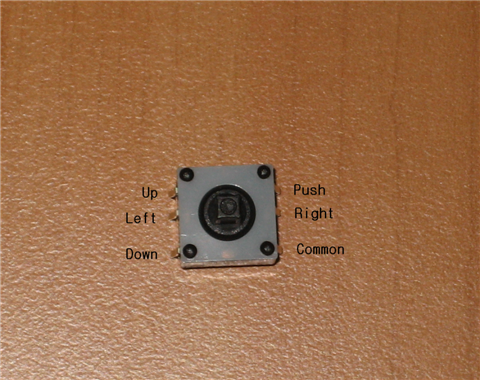 Here's the circuit diagram. I borrowed the idea from
http://www.epanorama.net/documents/joystick/pc_circuits.html#atari_pc_converter
.
Actually, there is an error at the diagram: markings of (R) and (D) should be exchanged.
Now, here's the front side of the joypad...
... and here's the back side.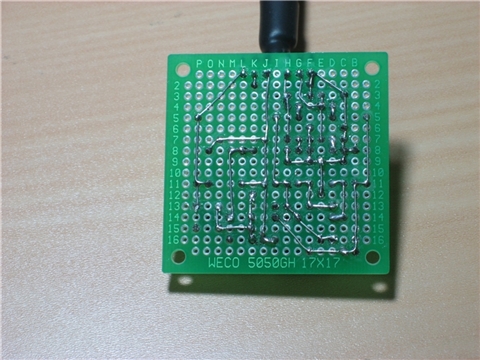 The molex pin is connected to my apple.
Now, the actual working video, playing legendary Lode Runnder with this joypad I made...